Young Artist's Harp Seminar
Where harpists come to play!
Are you considering applying for the 2024 YAHS or Prep program?
Watch our webinar replay to learn more about how to apply for our different programs and scholarships.

YAHS 2024 Overview: What do we have planned for 2024.

Application Best Practices: Learn how to apply for our programs and scholarships.

Q&A Time: We answer the questions you send us through the registration form.
Explore our programs
Applications will open January 1, 2024!
YAHS offers programs for harpists at various ages, levels, and stages of musical development. Join us in 2024 for another year at Washington College in historic Chestertown Maryland.
faculty
YAHS and Prep faculty and visiting artists include some of the best performers and teachers from around the world. They include major competition winners, principal harpists at major orchestras, and  instructors at top conservatories and music schools.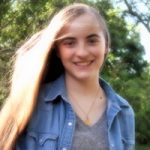 Lydia
"YAHS has prepared me to become a better harpist in so many ways, from mock orchestra auditions to hours of ensemble experience. Being surrounded with incredible peers, teachers, and guest artists for two weeks gave me the chance to better notice technique and learn to play with more confidence. The activities are always amazing, and it's a great way to make life-long friends. Plus, Kenyon college is beautiful, and exciting!"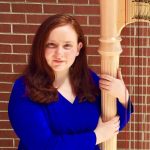 Lily
Siochi Scholarship recipient
"I loved going to YAHS because it was such a special experience being with so many amazing harpists. The faculty and musical opportunities are absolutely wonderful and I'm so grateful I went."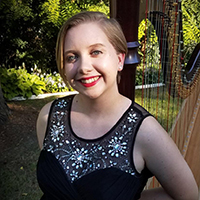 Zoe
"My favorite musical memory at YAHS was the masterclass with Nancy Allen. She has been one of the harpists I have looked up to since I began playing and it was an honor to play for her. With it being the first masterclass I have played at, I was very nervous but she was very helpful and full of ideas to help me bring out my abilities."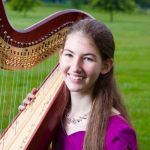 Krista
"My favorite part of YAHS was the variety of performance opportunities. I enjoyed the numerous different types of performance experiences from masterclasses to audition preparation and everything in between. YAHS is perfect for developing essential performance skills as a harpist."
Purchase the YAHS Cookbook!
Have you ever wanted to know what Judy Loman likes to cook in her spare time? Well now you can! The Young Artist's Harp Seminar Cookbook is full of over 120 recipes from YAHS faculty, guest artists, alumni, and friends. From salads to cakes, discover what your favorite harpists are preparing in their kitchens!