Our Mission
To educate, inspire, and grow today's harpists; to serve as an educational and mentoring resource for students, alumni, and the harp community; and to assume a leadership role in establishing new programs, teaching methods, opportunities, and performances for harpists.
Our story
Founded in 2002, the Young Artist's Harp Seminar has quickly become one of the pre-eminent summer training programs for today's young harpists. Located at Kenyon College, in Gambier, Ohio, YAHS is open to pedal harpists ages 12–26 who want to focus entirely on the harp without distraction. The program is designed to improve performance skills and practice habits and intensify preparation for solo performances, orchestral auditions, and competitions. Students are expected to spend a period of time each day in intensive practice. Other time is spent in guided practice, lessons, and masterclasses, along with recreational and social activities.
The Young Artist's Harp Seminar has nurtured the talents of hundreds of young musicians. YAHS alumni have pursued careers in harp at top music schools and conservatories throughout the country, including Juilliard, the Curtis Institute of Music, the Cleveland Institute of Music, the Paris Conservatory, the Eastman School of Music, the Manhattan School of Music, Roosevelt College, Oberlin Conservatory, Temple University, Rice University, the University of Michigan, the University of Toronto, and the Peabody Institute, to name just a few. Other YAHS alumni have pursued careers outside of music but continue to keep the harp and music an important part of their life.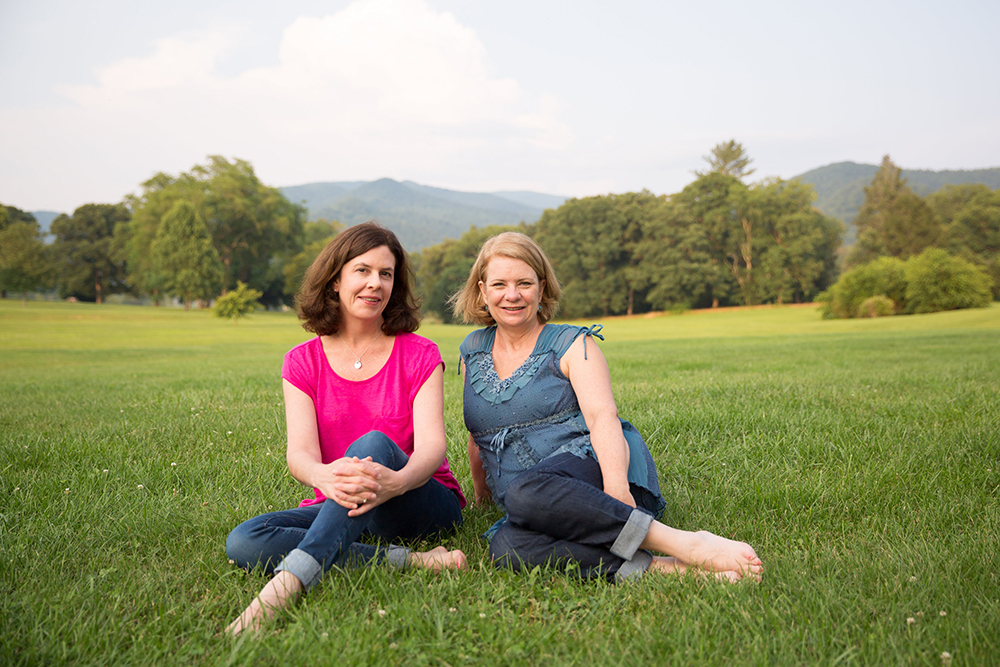 OUr Founders
"We met as teens at an intensive summer orchestra camp in North Carolina. The musical opportunities, fabulous teachers and mentors, and talented peers drew us back year after year, and it was there that we began building a musical foundation that would carry us into our professional careers. YAHS was born out of a great friendship, similar work ethic, and desire to give today's young harpists an experience of a lifetime modeled after the positive experiences we received as young musicians."
—Kimberly Rowe (l.) and Susan Bennett Brady (r.)
Our faculty
YAHS and Prep faculty and guest artists include some of the best performers and teachers from around the world. Find out more about them here.
Our Location
Kenyon College, Gambier, Ohio
About the location
In 2018 the Young Artist's Harp Seminar and Competition moved to our new home at Kenyon College. Our new location is centrally located to harpists throughout the Northeast and mid-Atlantic regions, less than one day's drive for 80% of the US population. The college is located just an hour northeast of the John Glenn Columbus International Airport is for those traveling farther afield and internationally.
Kenyon College's music facilities include state of the art performance and rehearsal spaces in Storer Hall, just a short walk from living quarters. Practice space in Storer Hall for YAHS participants keeps harps in one building. Prep students will enjoy dedicated practice spaces in Gund dormitory. Private lessons, private practice, and group classes and activities take place in various locations throughout campus, and meals are served in the central campus dining hall.
YAHS and Prep Division students reside on campus in dormitories and cottages a short walk from music and dining facilities. Prep participants share double rooms in the modern Gund Residence Hall, and YAHS participants are housed in a mix of single and double rooms in the three-bedroom Taft Cottages. Faculty instructors and harpist-counselors reside on site and provide direct supervision of students.
The scenic campus setting features quiet walkways and plenty of space for recreational activities. Although the focus at YAHS is on harp, regularly scheduled recreational activities provide a break from practicing and a chance to sample some of the area's natural beauty. Activities vary yearly depending on interest and availability, but may include cook-outs, hiking, swimming, and activities at the Kokosing River, which runs alongside the Kenyon Campus.
Lodging
Parents and friends wishing to attend YAHS public events will find a variety of lodging options in Gambier and nearby Mt. Vernon, Ohio. Some you may wish to check out are:
The on-campus Kenyon Inn is located adjacent to Storer Hall, home of all YAHS and competition performance events. A limited number of discounted rooms are available at the YAHS group rate of $118 if reserved by June 1, 2018. Please note that the Kenyon Inn is unfortunately not available on the weekend of July 20–23.
The Mount Vernon Grand Hotel is located in the nearby town of Mt. Vernon, Ohio, and is a 10 minute drive from Storer Hall.
Camping
If you are interested in camping, this site near the Kokosing River is about a 15 minute drive to Kenyon College.